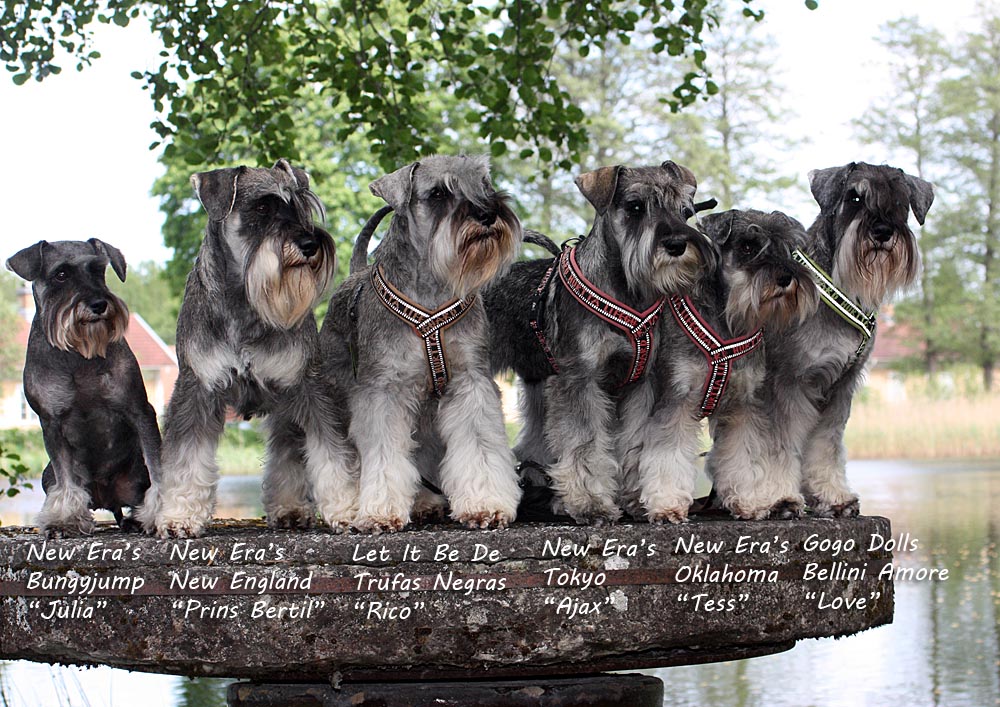 KENNEL NEW ERA Välkommen till New Era's kennel!
Här kan du läsa om oss, alla våra hundar,
valpplaner och hur vi föder upp våra
valpar, kennelpromenader och andra
aktiviteter och titta på en massa bilder.
Welcome to New Era's kennel!
Here you can read about us, all our dogs,
puppy plans and look at a lot of pictures.
Uppdaterad 2018-01-31
Vi planerar valpar p/s med leverans till sommaren 2018!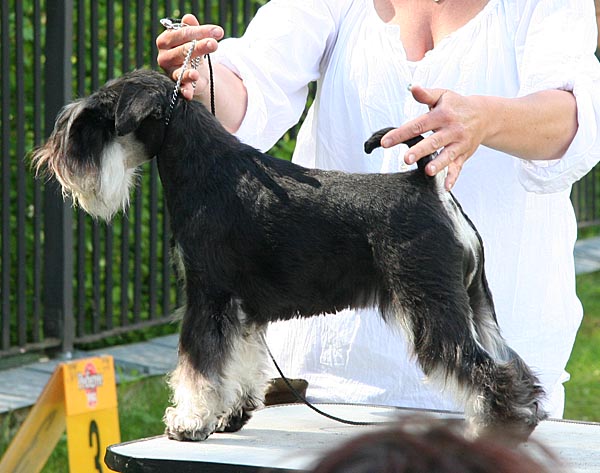 NEW ERA K9 CARE Hundsalong New Era K9 Care erbjuder
trimning och klippning till alla
mindre raser, men är specialiserad
på dvärgschnauzer och schnauzer.
Vi erbjuder även trimkurser, både privat
och i grupp.

New Era K9 Care offers grooming
and clipping to all smaller breeds, but is specialized of the Miniature Schnauzer
and Schnauzer. We also provides
groomingclasses, both private and in
groups.
Uppdaterad:
2018-01-25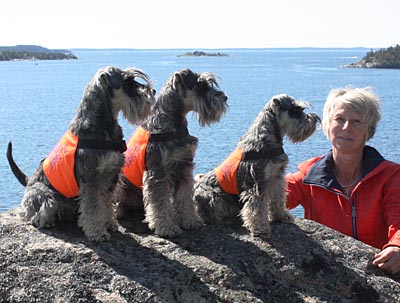 VÅRA TERAPIHUNDAR Här kan du läsa mer om våra hundar Tess,
Diego och Ajax som är licensierade
besöks- och terapihundar.
De jobbar tillsammans med mig för att
hjäpa barn med särskilt behov av stöd
i skolan.

Here you can read more about our
dogs Tess, Diego and Ajax that are
licensed therapy dogs.
They work together with me to help
children with special support needs in
school.
Uppdaterad:
2017-09-12